Fiberglass Tanks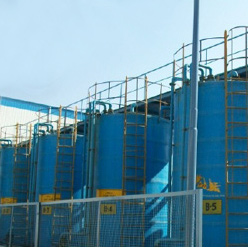 Features
- Fiberglass tanks are designed to eliminate all effects of chemical corrosion providing long term performance. All GPPL fibreglass tanks come with a 3 years warranty.
- Appropriate polymer resin system according to chemical compatibility and design considerations. Superior grade resin general purpose vinyl ester & superior vinyl ester also offered for higher durability and resistivity.
- We offer of different MOC: like FRP, FRV,PP-FRP, PVC-FRP, PVDF-FRP, PPH-FRP etc.
- Well finished and precise manufacturing process with ultraviolet resistance exterior coating for long lasting.
- Accessories like level indiactor & level sensor with controlling system for spillage protection of hazardous process fluid.
- Facilities provided like Nozzles manhole & ventilation provision according to client requirement.
- Design standard for tank manufacturing: BS-4994
- Tank size availability: from 4KL to 200 KL
Process Vessels
With assurance of quality in accordance with the international norms, we are offering Process Vessels. These vessels are manufactured with the help of our diligent professionals in accordance with the clients exact specifications.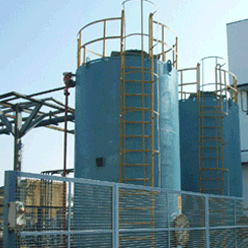 We used top-grade raw material for manufacturing these products in order to ensure longer service life and excellent performance. These products are known for their excellent finish, high resistance to corrosion and excellent strength.
In order to meet the clients' variegated requirements, we manufactured the Industrial Vessels in accordance with their specifications. These vessels are engineered using qualitative raw material.
For their excellent performance, flawlessness, high efficiency, strength and corrosion resistance, these products have becomes highly demanded in the market. Our range which includes Process Vessels and Agitation Vessels is detailed in brief as follows:
Designcode:
| | | | |
| --- | --- | --- | --- |
| FRP-BS:4994 | MS | SS | PP/FRP-BS:4994 |
Vessels are manufactured under standard gap unless otherwise specified al the vessels are self tested or third party inspected.
Agitation Vessels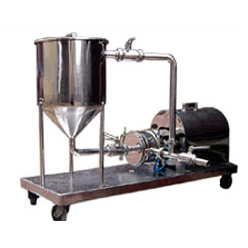 In order to fulfill the process requirements of our esteemed clients, we manufacture the offered Agitation Vessels. These vessels are having excellent performance in varied industrial processes. Owing to their quality as per the international standards, these products are highly coveted in the market as well as acclaimed by the clients. These vessels are installed in numerous for manufacturing process.
MOC: we work with
- PP, FRP, PP/FRP
- MS
- SS-304/SS-316
- PVDF/FRP