Since our establishment in 1994, we have been engaged in manufacturing and supplying an extensive range of FRP Bulk Storage Tanks, Process Vessels Agitation Vessels.
Since 2008 we have also diversified in water treatment and emission treatment technologies. Our strength is an organised manufacturing facility with adequate manpower backed by experienced engineers. We undertook prestigious projects of effluent treatment in textile and paper plant and commissioned successfully. Other than the above we manufacture liquid detergent soap(Toilet Cleaner Plant) with complete.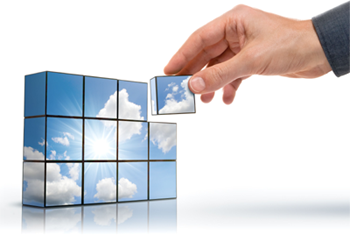 We concept to completion with environmental compliances. We have a satisfied client baseup to Nigeria where we have installed a large capacity toilet clean plant in this year 2010 and running successfully with customer's satisfaction.
Quality Assurance
Rigid selection of raw material from tested source directly from manufactures.
Brought outs are gently selected best in the country with good services and spare bulk up.
We practice below measures to provide our products and services to the clients:
Stringent control on workshop as well as stage inspection of the installed equipment
Test records are comprehensively monitored
No compromise in selection of raw material such as polyester resin, fiberglass
Project components are selected best in the industries
Strict control over workshop and stage inspection of equipments.
We are working continuously to provide our customer best value for the money they spend on us
Diversification
We are experienced in providing turnkey solutions from initial design to safe and efficient tank construction and commisioning. Our in house egineering and design capability allows us to create innovative and customised solutions to met specific applications. Our in-house project management and construction capability ensures we are in control of all stages of the project concept to commisioning and we will manage risk appropriately throughout the process. Our organisation is supported with contemporary infrastructure that is equipped with cutting-edge machinery & tools.
Infrastructure
Our advanced infrastructure is the epicenter of all our business activities. It is well-equipped with ultra-modernized machinery, tools and equipment so that we can manufacture and supply a wide range of FRP Bulk Storage Tanks, Waste Water Management Plants , Waste Water Management Plants & specially bio-gas with complete end to end solution with guarantee ROI.
Moreover, we have segregated our infrastructure into different units for systematic execution of business processes.
The organisation is fully equipped for producing FRP equipments in handling technology of MS and SS equipments. Organisation is having sufficient tools for site management. Our engineers are adequality trained to produce quality work at site as this do in our workshop.
Client Satisfaction
We are first in the country to manufacture effluent treatment units in FRP for corrosion resistance and long life this saving customer time and money for huge civil work. In north India we are only manufacturer who have facility to fabricate vessels up to 5500 mtr dia and transport.
We practice ethical business policies and ensure high transparency while dealing with the clients in order to strengthen our mutual ties as well as build longer lasting relations. To save client's time, we ensure timely completion of their bulk orders and delivery of their consignments direct at their premises.